会议简介
  为了提高我国呼吸医学和睡眠医学的水平,加强国际合作与交流,发挥呼吸疾病国家重点实验室的学术引领作用,由国家呼吸疾病临床研究医学中心、呼吸疾病国家重点实验室、广州呼吸健康研究院和广东医学会睡眠医学分会共同主办的第四届广州国际呼吸疾病大会将于2019 年5月24-26 日在广州大厦举行,大会邀请了众多国际一流的专家学者参会,包括国际一流杂志《Thorax》(影响因子10.0)主编、医学教科书《Medicine》的主编、欧洲呼吸协会主席、欧洲睡眠学会主席、英国睡眠协会主席和《Am J Respir Crit Care Med》编辑。会议主题为慢性阻塞性肺疾病、睡眠呼吸疾病及相关的呼吸力学。这一会议将为我国的临床医生、呼吸及睡眠医学专家学者提供一个难得的与国外顶尖学者交流的机会。为了进一步扩展青年学者的国际视野,增强其自信心,会议组织特地邀请了一大批来自发达国家的青年学者包括在读博士及博士后参会,并做研究报告。
  另外,大会还将特设临床医学生交流专场,有9位来自世界顶尖大学——英国帝国理工大学的在校临床医学生将在会上介绍英国医学教育学习。为了加速我国医学教育研究与发达国家的接轨与融合,这次会议还将对前150 名报名参会者免收注册费。欢迎全国的专家,学者参会投稿(截稿日期为5 月10 日),会议将评出十五篇优秀论文,分别给予一、二和三等奖并颁发证书和奖金(一等奖3000 元、二等奖2000元、三等奖1000元)。在校医学本科生参会需持英语6 级证书,其他参会人员的英语不作要求。
  专家介绍
  Jerome Dempsey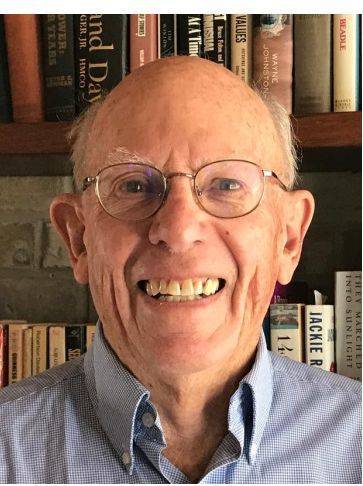 Jerome Dempsey was born and educated in Canada, completed his graduate work at the University of Wisconsin -Madison and continued on the faculty at UW from 1968 to the present. He and his colleagues in the John Rankin Laboratory of Pulmonary Medicine have engaged in research and in the training of scientists in integrative respiratory physiology and pathophysiology as applied to exercise,sleep and in hypoxic environments and in such chronic diseases as COPD, CHF and sleep apnea. His PhD students and post-doc come from all over the world. He had been the chief editor of Journal Applied Physiology and won many prestigious international awards and has published more than 500 papers in the leading international journals.
  John Moxham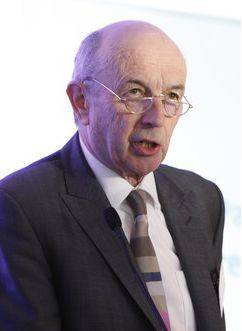 John Moxham is Professor of Respiratory Medicine at King's College London and is currently Director of Value based health care for King's Health Partners Academic Health Sciences Centre. After graduating in Medicine at UCL he undertook clinical training posts at University College, Hammersmith and Brompton Hospitals and was appointed as a consultant at King's College Hospital in 1982 and Professor at KCL in 1990. He has been a Dean of Medicine at KCL and a Medical Director of KCH. His research has focussed largely on clinical respiratory physiology, particularly breathlessness, ventilatory failure, respiratory muscle function and pulmonary rehabilitation. He has supervised many PhD students, some of whom are now Professors in their own right, in the UK and abroad. He has a great interest in Public Health and for many years was Chair of Action on Smoking and Health (ASH). He published more than 300 Papers in the leading international Journals and is the chief editor of the "Textbook of Medicine".
  Doug McEvoy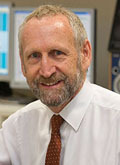 Professor Doug McEvoy is a Practitioner Fellow of the National Health and Medical Research Council, Senior Director of the Adelaide Institute for Sleep Health, Staff Consultant in Sleep and Respiratory Medicine at the Repatriation General Hospital and Flinders Medical Centre, Senior Principal Research Fellow within the South Australian Health and Medical Research Institute Heart Health Theme, Board Member of the Sleep Health Foundation and is a past president of the Australasian Sleep Association. He has had a distinguished career in sleep medicine over the past 30 years. He has led a number of important multi-centre clinical trials in sleep medicine and is presently the Principal Investigator of the international Sleep Apnoea Cardiovascular Endpoints study. He has published more than 200 papers in the leading international journals including New Engl J Med, JAMA.
  Walter McNicholas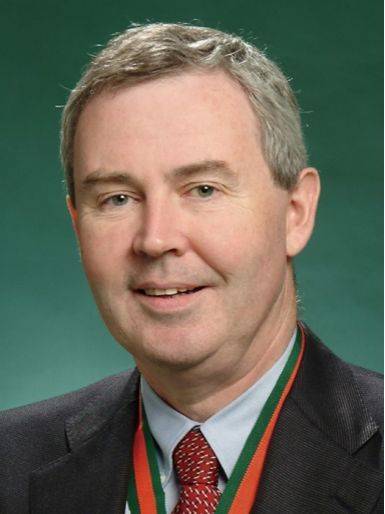 Prof. McNicholas has held many Leadership positions in National and International organisations, particularly as President of the European Respiratory Society (2003-2004) and is Vice President of the European Sleep Research Society (2012-2016) and President of the European Board of Accreditation in Pneumology (2010-2014). He Chaired a COST Action (B26) on Obstructive Sleep Apnoea (2005-2010), and recently chaired a Working Group established by the European Commission on Driving Risk in Sleep Apnoea that resulted in a formal EU Directive regulating the ability of patients with sleep apnoea to hold a driving license, which became mandatory for all EU member states in January 2016.
  Nicholas Hart
  Professor Hart was appointed as the Clinical Director of the Lane Fox Respiratory Service in 2012, which is an internationally recognised weaning, rehabilitation and home mechanical ventilation service. The home ventilation service currently supports over 2200 patients with chronic respiratory failure and the weaning and rehabilitation service is delivered through 34 inpatient beds. Professor Hart's research is focused on reducing hospital admission and improving quality of life in patients with chronic respiratory disease and post critical illness. Professor Hart established the Lane Fox Clinical Respiratory Physiology Research Centre in 2007 and he has developed a programme of research focused on:
  •Admission Prevention In COPD
  •Muscle Wasting Prevention During Critical illness
  •Enhancing Outcome in chronic respiratory failure and sleep disordered breathing
  Franco Laghi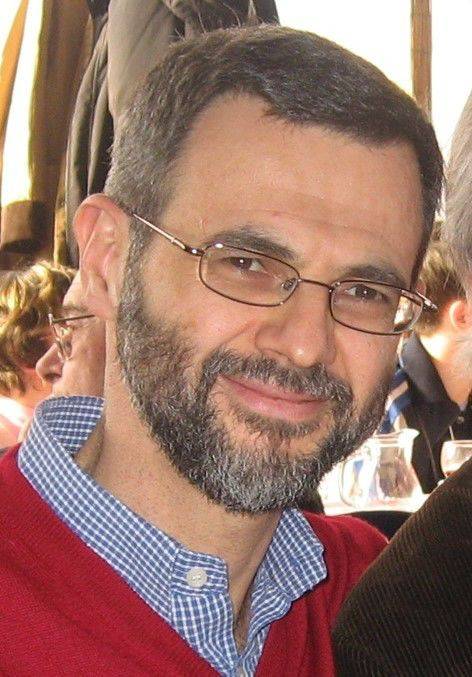 Dr Franco Laghi is Professor of Pulmonary and Critical Care Medicine at Loyola University Chicago and Hines VAH. He has been a member of the Editorial Boards of the American Journal Respiratory Critical Care Medicine, Journal Applied Physiology, member of the Board of Reviewers of ICM and ERS Task Force on Respiratory Muscle Testing. His research program focuses on diaphragmatic fatigue and its functional implications, respiratory muscle recruitment and control of breathing during mechanical ventilation, respiratory and locomotor muscle dysfunction in COPD. Dr Laghi authored or co-authored more than 100 papers and book chapters. He has been funded by NIH, National Science Foundation, and VA Research.
  Barbara Morgan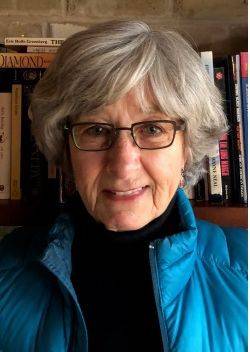 Professor Barbara Morgan received undergraduate training in physical therapy at the University of Kentucky and a PhD in exercise physiology from the University of Wisconsin-Madison. A member of the UW-Madison faculty and Rankin Laboratory for over 20 years, where her major research interest has been cardiovascular regulation, with emphasis on responses to exercise and environment. Her research e+orts have been devoted to the investigation of mechanisms underlying pathological sequelae of obstructive sleep apnea .
  Mary Morrell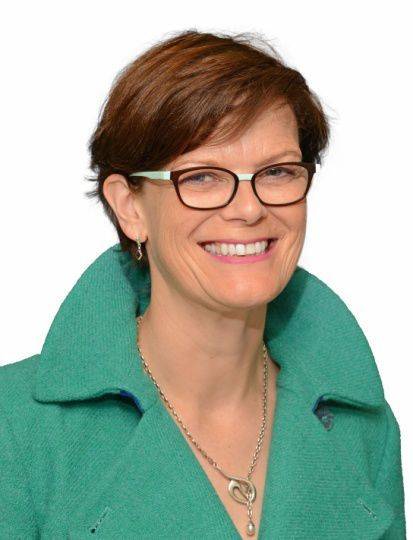 Mary Morrell is Professor of Sleep and Respiratory Physiology at the National Heart and Lung Institute, Imperial College London. She received her PhD in Physiology from London University. Her research focuses on the cardiovascular and neurological consequences of sleep apnoea; particularly in the vulnerable patients with pre existing heart disease, and older people. She is committed to education and is involved in both postgraduate and undergraduate education. She is the Theme Leader for the 1st year MBBS Life Support Systems Course. She has served on the American Thoracic Society Board of Directors as Chair of the Respiratory Neurobiology and Sleep Assembly, is a member of the Editorial Board of the American Journal of Respiratory and Critical Care Medicine and a Trustee of the Physiological Society. She is a Past-President of the British Sleep Society and has published more than 200 papers.
  Dennis Jensen
  Dennis Jensen is a Professor of Kinesiology & Physical Education at McGill University. He is a Canada Research Chair in Clinical Exercise and Respiratory Physiology and Director of McGill University's Research Centre for Physical Activity and Health. He completed his B.Sc. in Physical and Health Education at Brock University; and his M.Sc., Ph.D. and Post-Doctoral Research Fellowship in Clinical Exercise & Respiratory Pathophysiology at Queen's University. His research activities are focused on the mechanisms, measurement and management of physical activity-related breathlessness and exercise intolerance in people with chronic pulmonary disorders.
  Jordan Guenette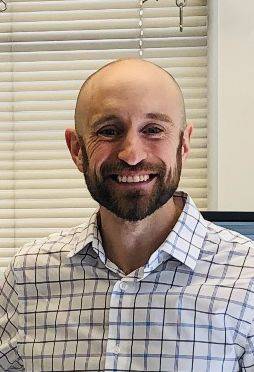 Dr. Jordan Guenette is a Professor in the Faculty of Medicine at the University of British Columbia and is the Associate Director of the Centre for Heart Lung Innovation (formerly the James Hogg Research Centre). He is also the Director of the Cardiopulmonary Exercise Physiology Laboratory at St. Paul's Hospital. Dr. Guenette's laboratory conducts mechanistic exercise physiology experiments and randomized controlled trials to evaluate the effects of both pharmacological and non-pharmacological interventions to improve exercise tolerance and reduce breathlessness across the spectrum of health and patients with chronic respiratory diseases.
  Jordan Guenette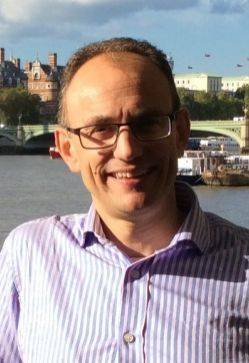 Professor Steier's training in medicine started at the University of Leipzig in Saxony. Following graduation, he worked on his MD thesis entitled "Transthoracic Echocardiography in Pulmonary Hypertension" and gathered work experience in Zurich, at the University of Alabama at Birmingham and in Bavaria. His respiratory training led him to the Western German Lung Centre at the Ruhrlandklinik, University of Essen. His research interest in respiratory physiology and sleep-disordered breathing brought him to London on a long-term research fellowship of the European Respiratory Society (ERS). His PhD thesis about "Sleep-Disordered Breathing and the Respiratory Muscles" at King's College London resulted in significant research output with involvement in an impact case and the development of new intellectual property. His work within the field of respiratory and sleep physiology has evolved into research and academic collaborations across five continents. Professor Steier works as Consultant Respiratory Physician at the Lane Fox Unit, a tertiary service for weaning and non-invasive ventilation, and the British Sleep Society (BSS) accredited Sleep Disorders Centre at King's Health Partners. He was awarded a chair of Respiratory and Sleep Medicine at King's College London and is task force member of the European Respiratory Society (ERS), and honorary secretary of the BSS.
  IP Sau Man, Mary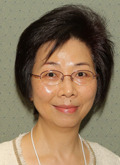 Professor Mary Ip's main research interest is sleep related breathing disorders, with a focus on vascular and metabolic consequences of obstructive sleep apnea. Her clinical and translational research embrace a spectrum from epidemiology to patient management. Her work in the late 1990s identified the prevalence of obstructive sleep apnea syndrome of 4% and 2% in middle-aged Chinese men and women in Hong Kong respectively, which was comparable to that reported in Caucasian populations at that time. Since then, research focussed on OSA and cardiometabolic disorders and the pathogenetic mechanisms, including the roles of obesity and craniofacial factors, adipokines, insulin resistance, endothelial function. In parallel, basic research deploying the intermittent hypoxia models in animal (rats and mice) and cell cultures (endothelial cells, adipocytes, and others) were used to investigate the potential cellular and molecular pathways in the regulation of metabolic or cardiovascular functions. Editorial work: Associate Editor, CHEST (2005-2013); Member of Editorial Board – Sleep Medicine, Journal of Thoracic Disease, Sleep and Biological Rhythms.
  会议相关事宜
  时间:
  5月23日下午15:30开始报到
  5月24日(周五)~5月26日(周日)
  5月24日 中文专场
  5月25日~26日 英文专场
  地点:
  广州大厦四楼越王厅A(广东省广州市越秀区北京路374号,总机:020-83189888。)
  交通指引:
  1.地铁1、2号线交汇点公元前站,E出口
  2.公交广仁路总站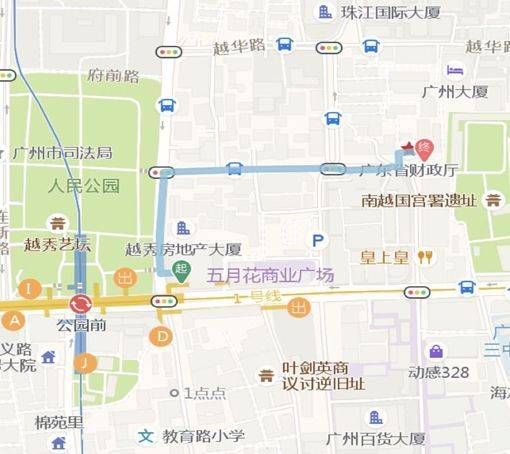 会议征文:
  (一)征文内容:呼吸内科、睡眠医学及其相关的论文均可投稿,中英文摘要均可。
  (三)继续征文,截稿日期:2019年5月15日(请自留底稿,来稿恕不退还)。会务组将对投稿论文进行评选,优选出一等奖2名、二等奖3名、三等奖10名,获奖论文由会议主席颁发优秀论文证书。
  投稿邮箱:
  824906135@qq.com
  sleep_center4135@163.com
  学分授予:
  注册代表均可获得国家级、省级和市级继续教育学分
  联系方式:
  王丽双:13802443529
  黎明:13533519216
  伍颖欣:13450259449
  报名方式: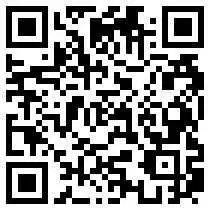 长按识别二维码即刻报名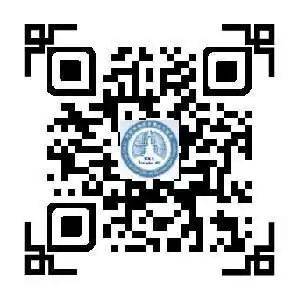 扫描二维码下载会议通知
  会议日程
  5月24日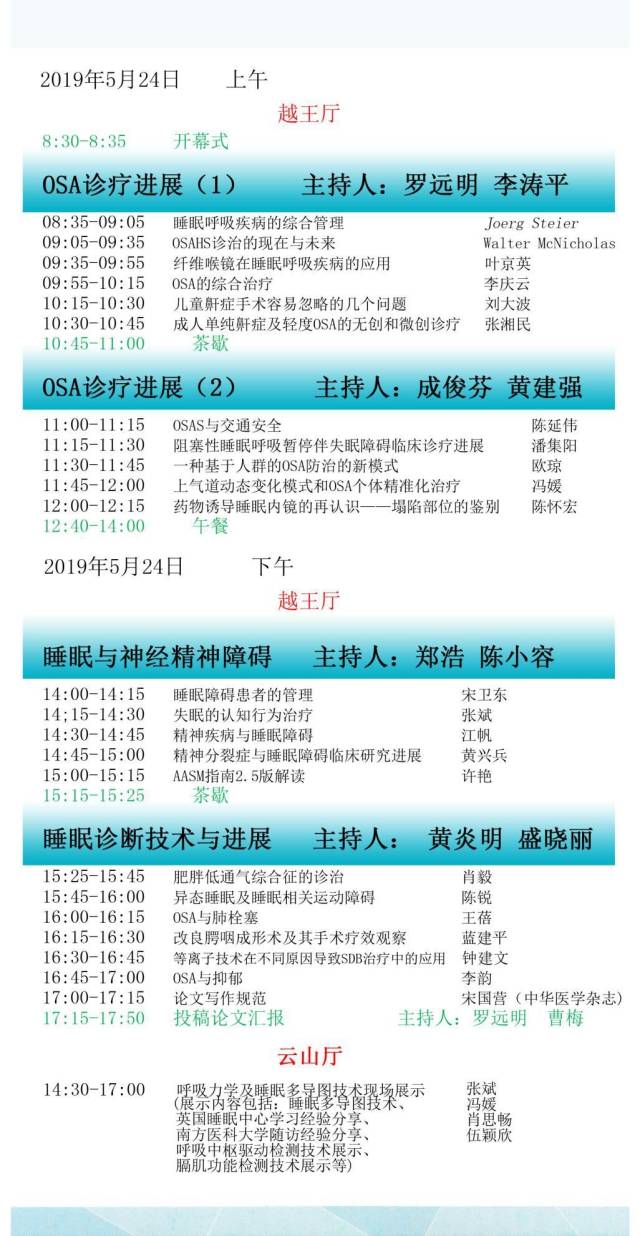 5月25日上午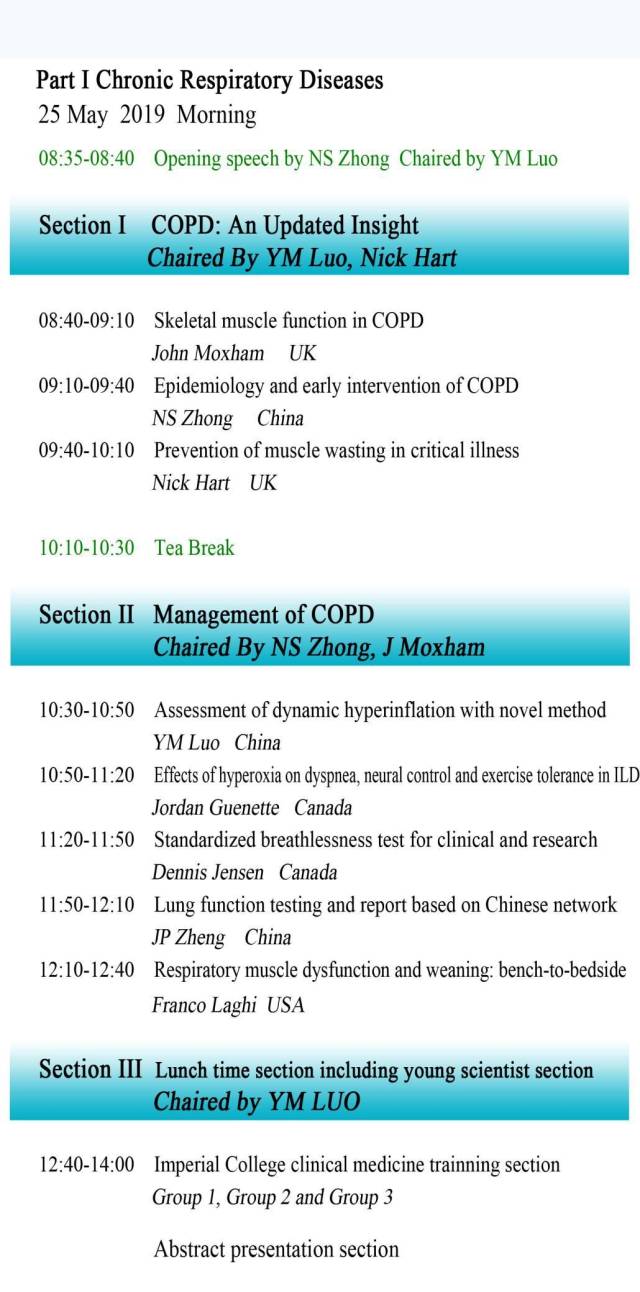 5月25日下午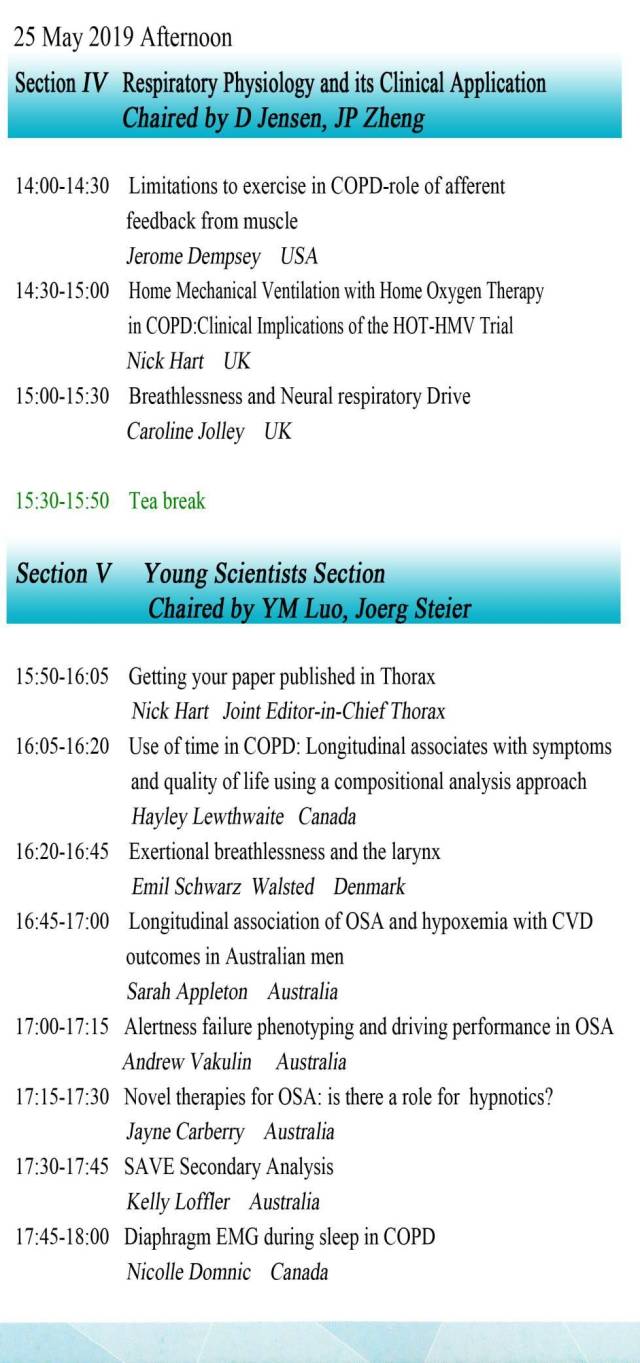 5月26日上午
  5月26日下午
  会议直播
  观看网址:
https://vzan.com/live/tvchat-1726209961